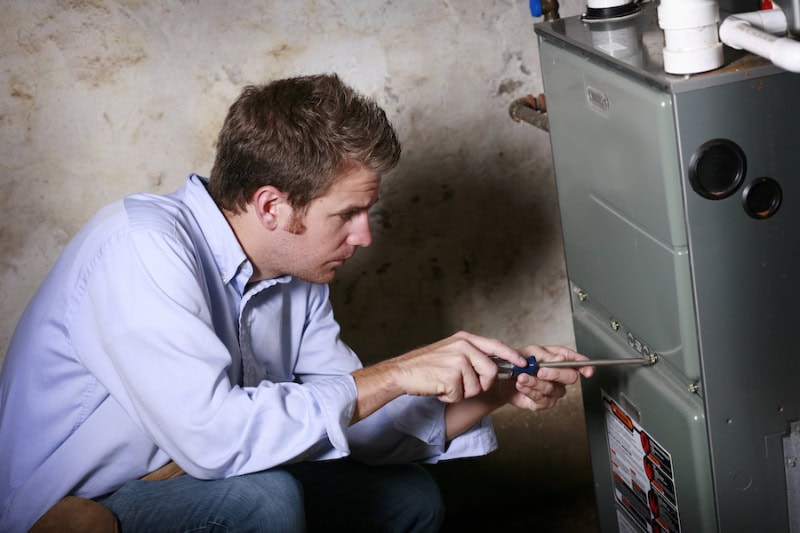 All the air in your Texas home runs through your air handler, and keeping it in tip-top shape has distinct benefits for you.
Handle With Care
Regularly scheduled maintenance for your air handler keeps you healthier; extends the life of your system; and contributes to heating, ventilation, and air conditioning (HVAC) higher efficiency; and may even reduce your energy bills.
At Air-Ton Heating & AC, our team of HVAC professionals has extensive experience and knowledge to handle this for you.
Why Schedule Air Handler Maintenance?
Without much fuss, your air handler works hard to circulate the air conditioned by your heating and cooling system throughout your home. The air handler is like the silent partner in your HVAC system. As such, it can easily be overlooked or forgotten. But regularly scheduled maintenance makes all the difference in its smooth operation and longevity.
Keeping your air handler in good working order provides several benefits to both you and your system. Since the air handler's main purpose is to circulate conditioned air, regularly cleaning and tuning your unit helps keep your Houston, TX home's air cleaner. Bacteria, allergens, and mold can build up in the unit's drain. Cleaning these contaminants can prevent them from overtaking your ducts and getting to your lungs.
Regular maintenance can also prevent you from wasting money. When everything is properly maintained, it can save you as much as 30 percent on your monthly energy bill. Plus, it reduces the number of overall repairs needed. Repairs can be very expensive and routine maintenance helps prevent unexpected reapairs.
Additionally, having the components regularly cleaned and inspected by one of our HVAC experts can extend the life of your air handler.
What Can I Do When It Comes to Air Handler Maintenance?
There are a couple do-it-yourself (DIY) tasks you can manage in between your annual or bi-annual professional maintenance appointments. The first, and most important, is to change your air filter every one to three months, depending on if you have allergies, pets, or smokers in your home.
In addition, according to the US Environmental Protection Agency (EPA), choosing to upgrade your HVAC system's air filter can also help to improve your Texas home's indoor air quality (IAQ).
A second maintenance task you can perform is to keep the drain clear. You can clean it by pouring a quarter cup of bleach or white vinegar down the drain about every six months. This will help kill bacteria, reduce mold building up, and will help prevent your drain from overflowing due to clogs.
What Our Pros Do When It Comes to Air Handler Maintenance
Beyond what you can do on your own, the remainder of your needed maintenance requires the know-how and tools of one of our Air-Ton Heating & AC professionals. Some of the expert tasks we perform are:
• Cleaning coils
• Cleaning and adjusting dampers and actuators
• Fixing any leaks in the air handler cabinet and supply ducts
• Cleaning, checking, lubricating bearings and fans
• Vacuuming inside the entire unit
• Checking and cleaning the condensate drain and pan
Contact Us for Your Air Handler Maintenance
At Air-Ton Heating & AC here in Houston, TX, we take maintenance very seriously. We know how much is riding on the regular care of your HVAC system. Call us at (713) 661-2760 or request service online today. Have your air handler maintained on a routine basis to retain its peak performance.